The realization of videoconferences has spread in all areas: both in companies and in the educational sector. In the current situation, many organizations are wondering what is the best application for video conferencing . Today we will talk about Google Meet , the Google video conferencing application that will allow you to save money.
If you want to see a broad comparison between the main video call applications, we recommend that you read Google Meet vs Zoom vs Skype .
[cp_popup display="inline" style_id="11746″ step_id = "1"][/cp_popup]
What is Google Meet
Google Meet is Google's video conferencing application that is included in the Google Workspace ( formerly G Suite ) collaborative space in the cloud. This application, formerly called Hangouts Meet, is designed to improve collaboration between teams. This makes its interface very intuitive and easy to use, and it is integrated with all Google applications.
Also, as Google aims to improve on-the-go collaboration between teams, Google Meet can also integrate with Hangouts Meet devices for video conferencing .
[cp_popup display="inline" style_id="11766″ step_id = "1"][/cp_popup]
Google Meet and Workspace: more than an application for video calls
As we have mentioned, one of the main advantages of Google Meet is that it is part of a space totally created to collaborate, Google Workspace . This contains all the necessary tools for daily work: Google Calendar, Documents, Gmail... In this way, Google Meet is not limited to an application in which to make video calls, but is fully integrated with the rest of the applications (if you want To know more about Workspace we recommend that you read this article ). For example, with Workspace you can:
1. Video calls created from Google Calendar
Video conferences can be created directly from Google Calendar , which makes it much easier to check the availability of other attendees and organize the tasks of the week.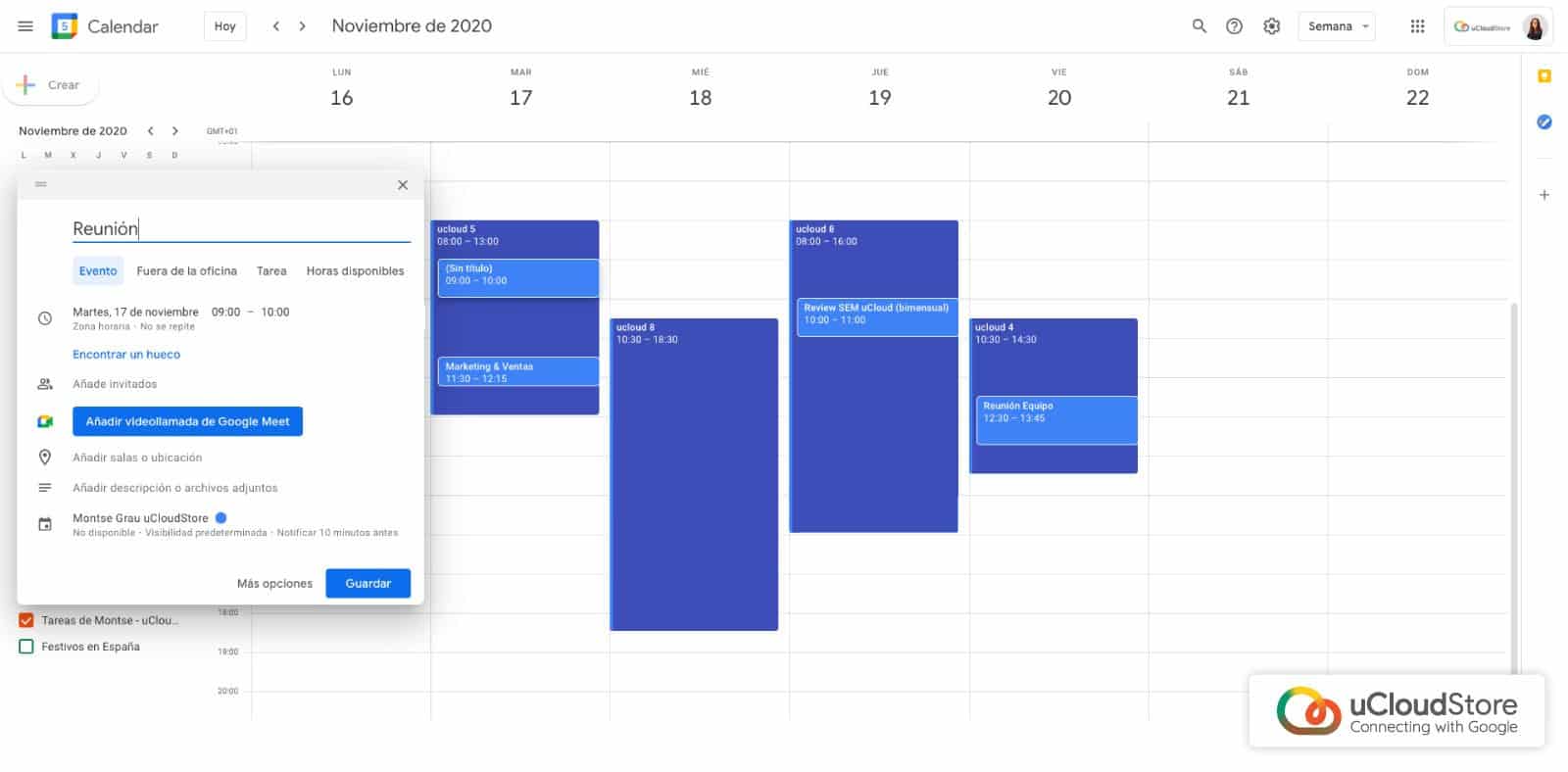 2. Access to video calls from Gmail
In addition, from the Gmail mail application you can also access your video call schedule or create a new one instantly. Without switching windows or exiting the application. This streamlines the process of creating video calls.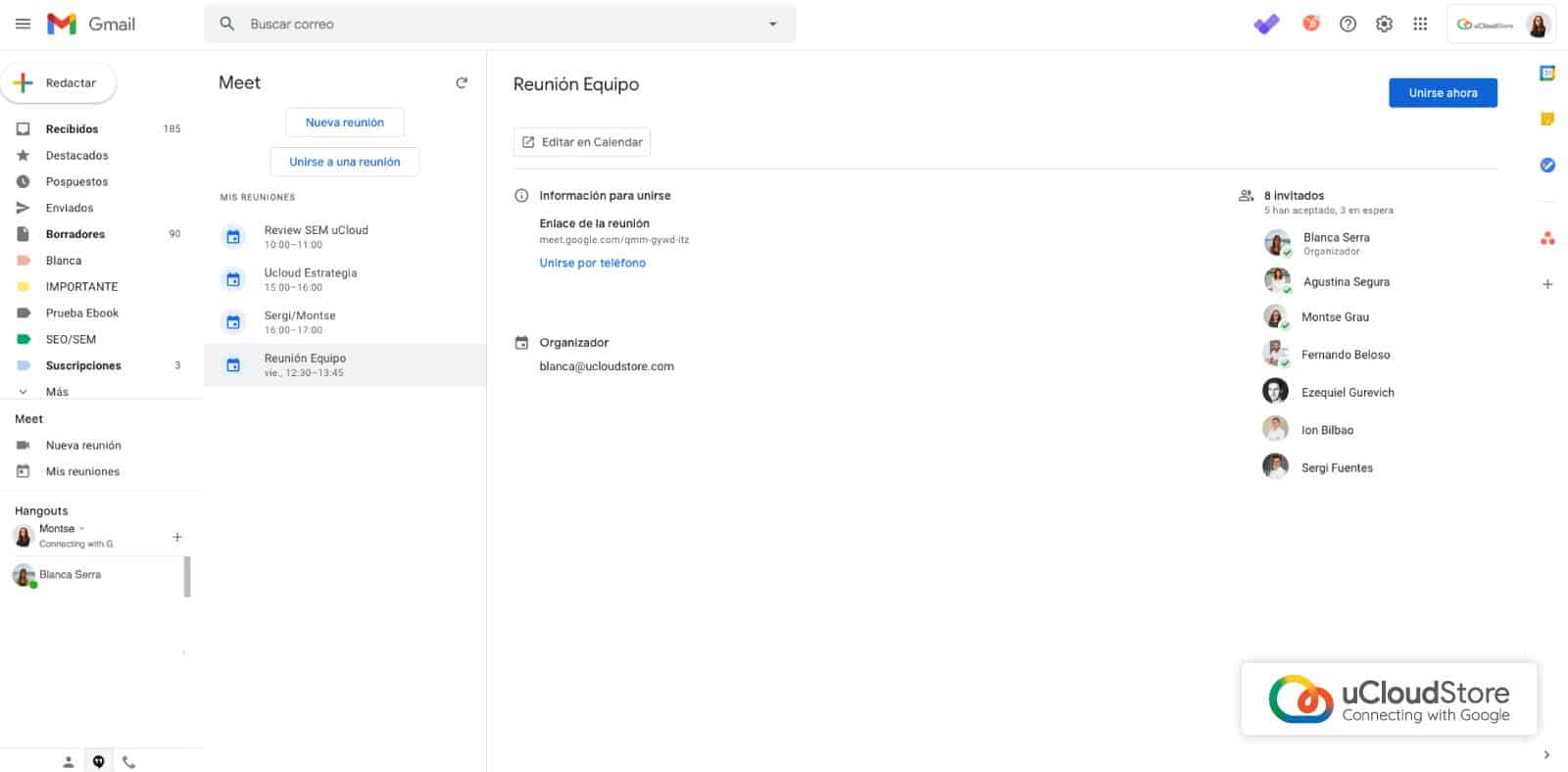 3. Side-by-side editing of Google documents
With Workspace and Google Meet you can also edit Google Docs in real time, seeing the reaction of your colleagues in parallel. This is thanks to a pop-up window that is activated when you are on a call and go to these documents.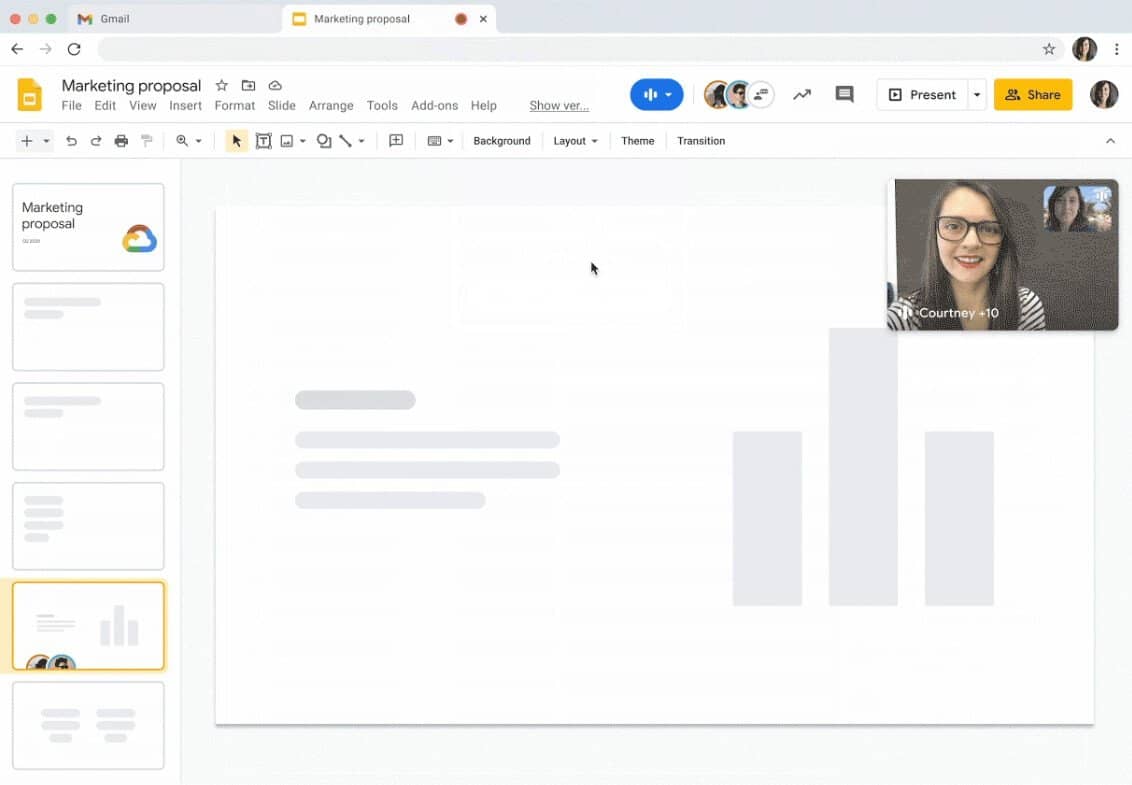 How to save money with Google Meet
Now that you know what Google Meet is and some of the advantages of using it together with Workspace, we'll explain how you can save money by implementing this application for video conferencing.
1. More performance
One of the advantages of using Google Meet and Workspace is the increase in team performance. This is thanks to its fully integrated and easy-to-use space , which means less time is wasted creating meetings, editing documents, and failing to communicate. In this way, as collaboration and communication is more fluid , more objectives are achieved and the team saves time on their tasks . This allows the company to save money and resources that were previously wasted due to wasted time.
[cp_popup display="inline" style_id="15504″ step_id = "1"][/cp_popup]
2. Fewer commutes
This is an advantage above all for those companies that are international and/or those that have to visit clients or suppliers on a regular basis. The fact of having a tool that can be used directly from the browser and without the need for a Workspace account makes it the perfect application to communicate with external organizations. Thus, the team will not have to travel on a regular basis and will save money and time.
3. More flexibility for employees
In addition, having Workspace and Google Meet opens up a range of possibilities in terms of flexibility for employees. Either to do home office on a regular or occasional basis, or to be able to communicate with the office in case you have to travel. This means an increase in the job satisfaction of your team, which has a direct impact on their performance.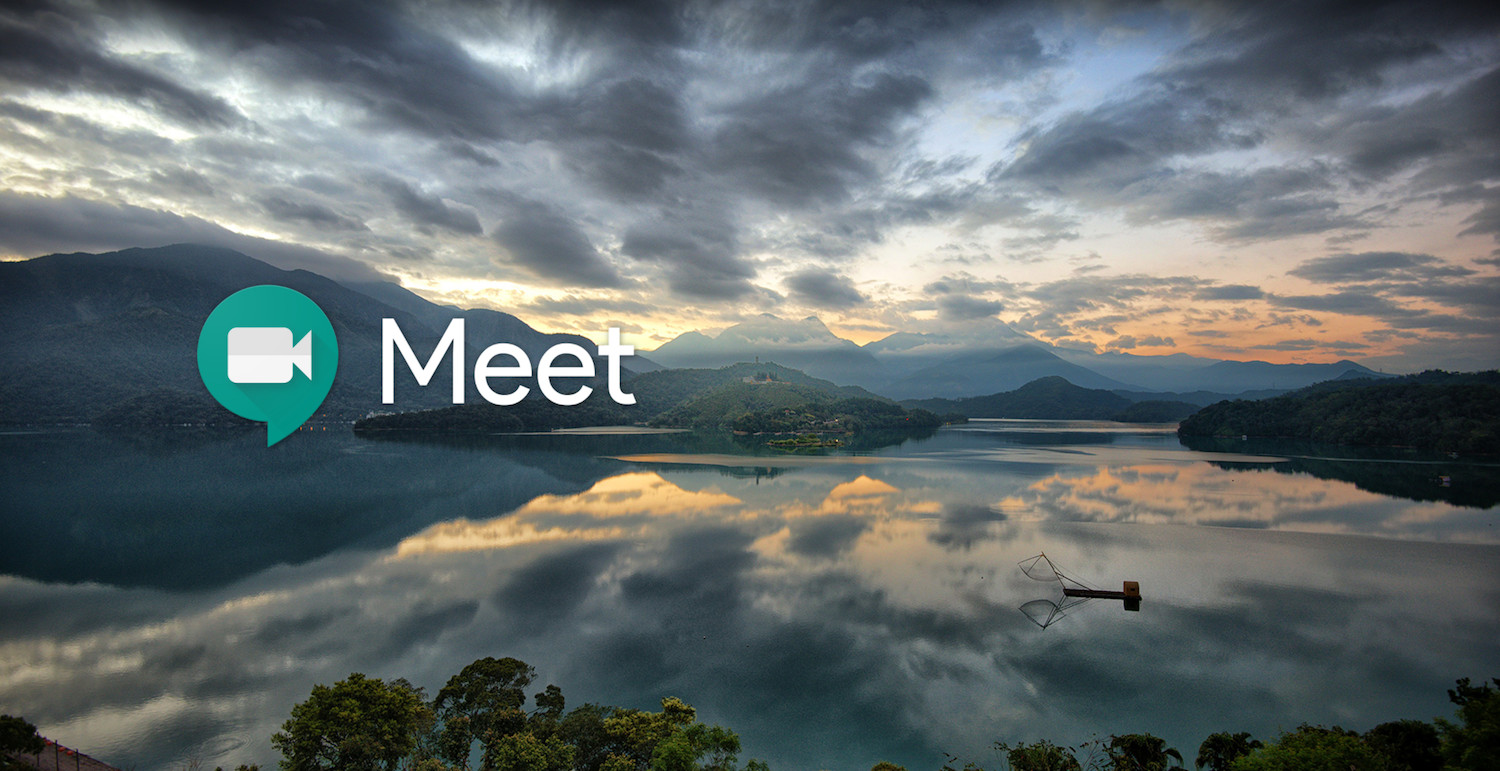 What to do if I want to hire Google Meet?
At this point, you may be considering hiring Google Meet. In this case, depending on your situation, you should do one thing or another:
1. I want to try Google Meet for free
In the event that you are interested in the free version of Google Meet, you can currently enjoy it until March 30, 2021 . This is because Google made it temporarily accessible due to the pandemic. However, if you need a corporate email or want to take advantage of all the collaborative space that Workspace offers you, you would have to contract the payment plan. We, as Google's Official Premier Partner, can offer you a 14-day free trial here , and in the event that you are interested in training your team, we have online trainings .
2. I want to hire Google Meet for a company
If, on the contrary, you already know that you want Google Meet for your company , you can contract the plan you prefer here . If you do not know which plan to choose, you can contact us and we will advise and guide you for free .
3. I want to hire Google Meet for education
Finally, you may be thinking of hiring Google Meet for an educational center. If this is the case, you can contact us and we will help you acquire the licenses for Education .
[cp_popup display="inline" style_id="11738″ step_id = "1"][/cp_popup]