We understand that each industry has unique needs and challenges, so we want to adapt to those particularities to help you in your transformation process.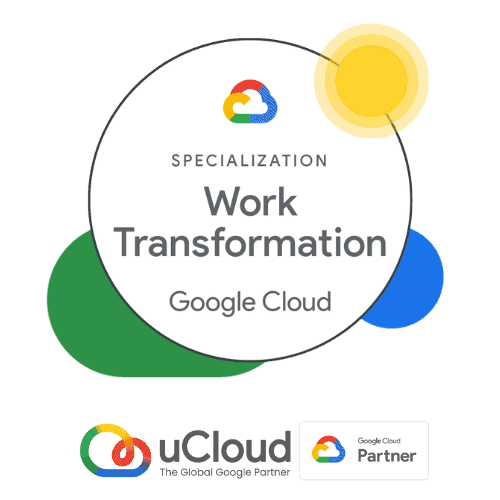 What Work Transformation services
does uCloud offer?
uCloud es el Partner Global de Google. We are the only provider specialising exclusively in Google solutions globally and have a fully digital and scalable business model.
As a Google Partner we are a trusted collaborator of Google, offering not only their products, but also complete solutions adapted to the customer's sector and accompanied by our service layer.

Do you want to know more?