Description
What is Chromebit?
The Google Chromebit is an HDMI device running Chrome OS that connects to any screen and turns it into a computer.
asus chrome bit
The asus chrome bit it is only 12 cm long and is the device with operating system Chrome OS smallest in the world. Turning your monitor or TV into a computer running the latest Chrome OS is easy: just plug the Chromebit into the HDMI port and connect with a Bluetooth keyboard and mouse. The chrome bit gives you all the hardware essentials to get you through your most important day-to-day tasks, digital signage and self-service kiosks.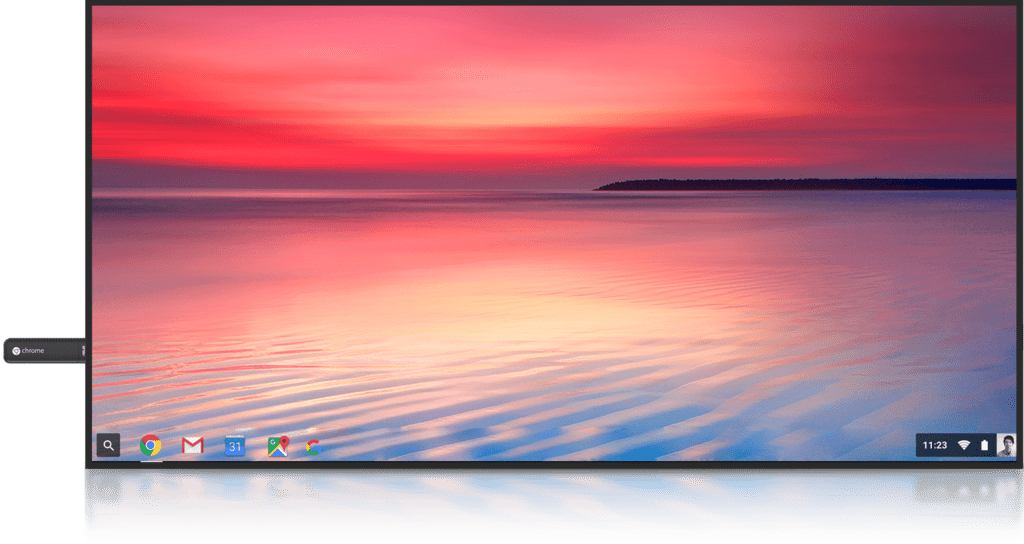 This device has multiple uses:
live presentations
The device can be used to project presentations. This can be very useful if you don't have time and go from presentation to presentation.
Kiosks
One of the main uses of the Chromebit is for kiosk and retail solutions. You will simply need a monitor and a Chromebit to improve the experience of your point of sale.
digital signage
In addition, it is also perfect for setting up digital signage. Since it's a plug-and-play device, it makes it incredibly fast to set up such a project, with no technical support required.