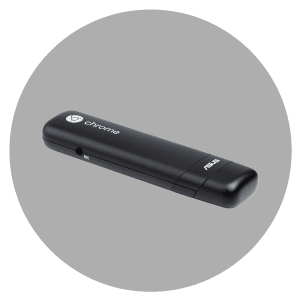 Google Chromebit is a powerful HDMI device powered by Google Chrome OS and manufactured by ASUS. Despite its small size, when connected to an HDMI port on a device such as a TV, it turns that display into a personal computer.
The Google Chromebit , at just 12cm long, is the smallest Chrome OS device in the Google computer range. It has automatic updates and antivirus protection , which allows you to always enjoy the latest features with maximum security. It is very easy to configure, you just have to log in to your Google account. The Google Chromebit allows you to work from anywhere , if you work online, through the cloud . It is also ideal for digital signage, live presentations and for companies that have computers in kiosks.
This small device will make your day-to-day work much simpler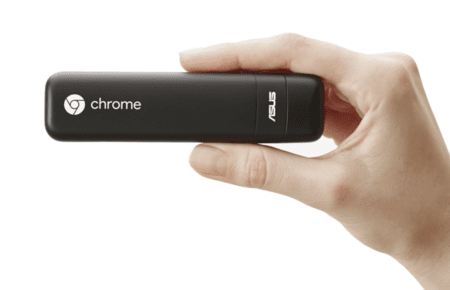 It measures only 12 cm long and weighs 75 gr.
ChromeOS Operating System
Google's smallest computer is in uCloud
Features Google Chromebit
What does Google Chromebit give you?
The Google Chromebit allows you to enjoy a seamless wireless connection, thanks to its Wi-FI 802.11 ac Dual band and Bluetooth 4.0.
Thanks to its automatic updates, you can take full advantage of the latest features and have the most secure antivirus protection.
The Chromebit is the ideal device for sharing, additional users can be added, and their data will be stored securely and separately. each user will be able to access their account easily.
This device has 100 GB of free space on Google Drive. You can take all your information with you wherever you want.
Characteristics of Google's smallest computer
The Google Chromebit is an aesthetic device, which stands out for its speed, its small size and its good portability . This device has Chrome OS operating system, Rockchip Quad-Core Processor that makes it a powerful device despite its size. It is integrated with 2 GB memory and 16 GB storage, measures only 12 cm long and weighs 75 grams.
All this makes it a fast, lightweight and powerful device, with all the capabilities of a computer and very easy to connect. The Google Chromebit will be your best ally at work.
Do you have any questions or want to request a quote?